Workers Compensation Insurance for Security Guard Companies Large and Small.
As required by state statutes, it is important to keep your employees protected in the event of an injury that leaves them unable to pay for medical bills or any other expenses that will arise in the future.
Workers' Compensation Insurance Offerings:
Armed and Unarmed Guards

Carriers Rated A+ XV by AM Best

Available in All States

Rates dependant upon individual loss history and size of the account

Low, affordable rates
Here at GuardPro, our workers' compensation insurance policies will also give you the peace of mind that your company and its assets are protected when civil suits do arise from personal injury cases. Here is a look at some of the benefits of these policies and how they could allow you and your company avoid an expensive and time-consuming legal battle.
All states throughout the country require companies in a wide variety of industries to maintain financial responsibility or insurance for workers' compensation. When workers are injured on the job or throughout the course of their duty, they are often awarded with compensation for medical bills and lost wages. The company is responsible for these costs up to a point, and this is especially important for security guard and private investigation companies. These funds will allow the worker to seek out the medical assistance that they need in a quick and affordable manner.
GuardPro also offers affordable employer's liability insurance in all states with a number of A+ XV rated carriers. This insurance will help to compensate for some or all of the costs in the case of a civil trial in which your company is the defendant. This type of coverage will also allow you to protect your assets while still receiving unparalleled legal assistance for a civil trial or during out of court mediation.
For companies that hesitate to find the workers' compensation and employer's liability insurance that they need, every single day is a risk that could put the business and its employees in jeopardy. Here at BSGIns, we understand just how many choices there are for security guard insurance, and that is why our experienced representatives are ready to help you find the coverage that you need at prices that will fit any budget. Feel free to contact us today to discuss which of our policies may be right for you.
Read our blog to learn more about common workers compensation claims for security guards. 
A reputation you can trust.
4.7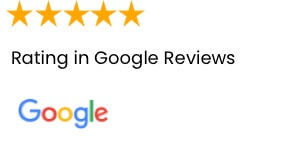 I always felt like insurance was a commodity. Brokers and agencies come and go and there is no huge difference amongst them. Once we signed on with GuardPro we realized how wrong we were! Whether its safety and loss control, Osha compliance our claims evaluation the staff at GuardPro was there to help. We now know that the grass was greener on the other side!

We are proud to be partners with GuardPro. My Program Director, Mr. Craig Mount, has not only knowledge of the security industry but is first-rate with responsiveness to all requests.

When it comes to obtaining insurance coverage, GuardPro is the only company we trust. They provide all the services, to fit our business needs. Their level of quality, competence and professionalism is unmatched!
The trusted leader of choice for over 25 years!
GuardPro is the leading provider of security guard insurance and backed by a team of experts that work together on your behalf.