Umbrella insurance and bonding for your security guard company.
It can be all too easy for business owners to shy away from the thought of paying for additional insurance in order to cover their company, their assets, and the safety and health of their employees.  No matter how careful one may be though, accidents can happen at any time and even the most financially secure companies could be looking expensive legal battles, medical bills, or damage to one's property that must be repaired. Here is a closer look at these policies as well as the added protection that you may receive with a minimal increase to your premiums.
What sets umbrella insurance policies apart from all others is the financial compensation that will be received when other policies have been exhausted.  Even the most comprehensive forms of coverage could quickly run dry in the event of more severe accidents, injuries, or even a death.  An umbrella insurance policy will immediately kick in to help protect your company and your employees from costs that may exceed $1 million or more.
We created GuardPro with the belief that every security and private investigation company deserves to have unparalleled protection during any injuries, accidents, or legal ordeals that may take place over the years.  This industry is unlike anything else in the world, and that is why it is important to go with a carrier that understands the challenges of security and private investigation work and will provide the essential coverage that will protect your business.
Along with umbrella insurance, GuardPro is proud to be able to provide our clients with policies that will protect your company from any eventuality.  For those that will be utilizing private, hired, or rented vehicles, our automobile coverage fulfills the minimums for all state laws regarding financial responsibility.  Some of our other popular options include general liability, workers' compensation, and group health insurance.  We also provide bonding for any upcoming national or international projects that your company may be undertaking.
When it comes to the hard work and time that you have invested into your company, never leave your future and your finances up to chance.  Contact the experienced and friendly agents here at GuardPro today to discuss your options for umbrella insurance policies or any other forms of coverage that you may need for your security or private investigation company.
A reputation you can trust.
4.7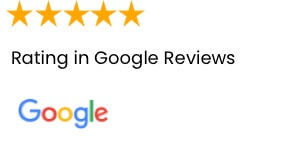 We are proud to be partners with GuardPro. My Program Director, Mr. Craig Mount, has not only knowledge of the security industry but is first-rate with responsiveness to all requests.

When it comes to obtaining insurance coverage, GuardPro is the only company we trust. They provide all the services, to fit our business needs. Their level of quality, competence and professionalism is unmatched!

I always felt like insurance was a commodity. Brokers and agencies come and go and there is no huge difference amongst them. Once we signed on with GuardPro we realized how wrong we were! Whether its safety and loss control, Osha compliance our claims evaluation the staff at GuardPro was there to help. We now know that the grass was greener on the other side!
The trusted leader of choice for over 25 years!
GuardPro is the leading provider of security guard insurance and backed by a team of experts that work together on your behalf.