Corporate retirement and wealth management services for your security company
Corporate retirement and wealth management services are financial services that are designed to help businesses and their employees plan for and manage their retirement savings and overall financial well-being. These services can include 401(k) and other retirement plans, financial planning and investment advice, and resources for employees to make informed financial decisions.
Some of the key benefits of corporate retirement and wealth management services include:
Professional guidance: Employees can receive personalized financial advice from trained professionals who are knowledgeable about retirement planning and wealth management.
Convenience: Corporate retirement and wealth management services are often provided through the workplace, making it easier for employees to access and use these services.
Potential tax benefits: Depending on the type of retirement plan or financial program, employees may be able to take advantage of tax benefits that can help them save for retirement and manage their wealth.
Employee retention: By offering comprehensive retirement and wealth management services, businesses can help attract and retain talented employees.
It's important to carefully consider the options and fees associated with corporate retirement and wealth management services, as well as the financial stability and reputation of the provider. Employees should also be sure to carefully review any materials provided and ask questions to ensure they fully understand the terms and conditions of the services being offered.
A reputation you can trust.
4.7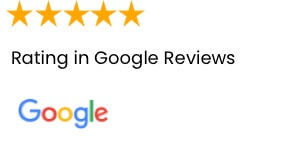 We are proud to be partners with GuardPro. My Program Director, Mr. Craig Mount, has not only knowledge of the security industry but is first-rate with responsiveness to all requests.

When it comes to obtaining insurance coverage, GuardPro is the only company we trust. They provide all the services, to fit our business needs. Their level of quality, competence and professionalism is unmatched!

I always felt like insurance was a commodity. Brokers and agencies come and go and there is no huge difference amongst them. Once we signed on with GuardPro we realized how wrong we were! Whether its safety and loss control, Osha compliance our claims evaluation the staff at GuardPro was there to help. We now know that the grass was greener on the other side!
The trusted leader of choice for over 25 years!
GuardPro is the leading provider of security guard insurance and backed by a team of experts that work together on your behalf.