Employee Benefits
When considering what benefits to offer employees, group health insurance is most likely on the top of your list. From HMO to PPO plans, GuardPro offers a complete line of affordable group health policies to choose from.
Complete employee benefits for your security company
PPO Coverage
You can chose to receive services from any of the Doctors in the "Preferred Provider Organization". Service received outside of the Network is reimbursed at a greatly reduced rate.
HMO Coverage
"Managed Care" plans control medical costs by having all of your care managed by a Primary Physician. You chose one Doctor as your Primary Doctor, and all other care is referred for approval. You have no Deductibles, no claim forms, and no coinsurance.
Medical Savings Plans
Recent laws allow for tax-deductible savings to be set aside to cover "high deductible" PPO Plans. Deductibles are traditionally $1,500.00 to $2,250.00 per person.
If you are ready to protect your business and your employees with affordable healthcare, GuardPro is here to make the process as quick and easy as possible.  We are proud to be able to offer our customers some of the leading choices for the group health insurance that they need.  Here is a look at the advantages of group health insurance and some of the features that you may want to consider in order to keep your coverage as affordable as possible.
Healthcare Regulations
While healthcare regulations do vary slightly by state, this can be one of the most important choices that an employer will make when it comes down to finding the best possible staff for one's business as well as keeping them healthy throughout the years.   When choosing group health insurance, there are quite a few considerations that must be made, beginning with the basic form of coverage that will be offered.
HMO vs. PPO
Two of the most popular options are HMO and PPO policies, each with their own distinct advantages and features.  PPO policies, also referred to as preferred provider organizations, will create a network of preferred providers in which your employee will receive healthcare services at a reduced cost.  Receiving care out of one's network does not require the assistance of a primary care physician, but the individual that is receiving the care will assume a higher percentage of the costs.
With HMOs, or health maintenance organizations, individuals need to choose a primary health care physician at the onset of their policy.  The PCP will be responsible for all basic care and their referral is required for any specialty services.  Depending on the form of policy that is chosen, these services may include anything from ongoing physical therapy to chiropractic work and acupuncture.
The Perfect Group Health Policy
In addition to these basic types of policies, there are a number of other options that companies must choose ranging from the carrier to the amount of coverage that will be offered.  In order to make every dollar count, our experienced agents will help you find the perfect policy to fit the unique needs of your own company.   We are here to invest both time and energy into this process so that you and your employees do not have to.
A reputation you can trust.
4.7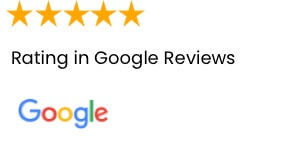 I always felt like insurance was a commodity. Brokers and agencies come and go and there is no huge difference amongst them. Once we signed on with GuardPro we realized how wrong we were! Whether its safety and loss control, Osha compliance our claims evaluation the staff at GuardPro was there to help. We now know that the grass was greener on the other side!

When it comes to obtaining insurance coverage, GuardPro is the only company we trust. They provide all the services, to fit our business needs. Their level of quality, competence and professionalism is unmatched!

We are proud to be partners with GuardPro. My Program Director, Mr. Craig Mount, has not only knowledge of the security industry but is first-rate with responsiveness to all requests.
The trusted leader of choice for over 25 years!
GuardPro is the leading provider of security guard insurance and backed by a team of experts that work together on your behalf.