General Liability Insurance
General Liability Insurance provides protection against financial losses from claims or suits due to Bodily Injury or Property Damage and Personal Injury arising out of your operations and for which you are legally liable.
General Liability Insurance is essential for your security company.
Protect your company and your assets with an affordable general liability policy from GuardPro. If you are paying too much for your commercial insurance policy, it is time to make a change. This does not mean opting for a second-rate carrier though, and your company deserves an insurance provider that is completely devoted to your wellbeing and the financial stability of your security business in the coming years. Here at GuardPro, we are proud to be able to offer our clients coverage options from all of the leading carriers throughout the United States with some of the highest ratings from A.M. Best. Here is a closer look at general liability insurance for security companies and how these policies could protect your business from catastrophe.
General Liability Insurance Offerings:
Carriers are A XV rated or better by AM Best

Available nationwide

Excellent rates rated on either guard hours or payroll

Wage freeze available

Non-Auditable policy
Security Guard Companies
While most security companies carry out many of the same basic duties, every single business is slightly different and will require its own unique and comprehensive policy. There are countless factors that will determine the type of coverage that is needed including the amount of employees, the state in which the company is based, if the guards are armed or unarmed, and a number of other potential risks. This is why it is important for all security companies to take a little extra time to determine what carrier and policy will be best for their personal needs. For many, this begins with general liability insurance that will financially protect a company in the event of accidents, injuries, civil suits, or an out of court mediation.
Due to the nature of a security company, a complicated and expensive legal battle can take place at any time. In many cases, the final result is a civil suit after a personal injury has taken place or one's property has been damaged. With even the most straightforward of cases, a basic personal injury suit can become a convoluted and time-consuming ordeal that eats into your company's assets and resources.
Locations and Coverage
This is especially important for security companies that will be working in a wide range of locations with a varying amount of staff. General liability insurance will ensure that any injuries sustained by staff, clients, or bystanders will be dealt with in a quick and affordable manner, allowing you to focus on the business that you have worked so hard to develop. Coverage from these top providers will also provide protection against financial loss for libel, slander, false arrests, and any of the other common scenarios in which you and your employees may find themselves in.
Additional Coverage
In addition to general liability insurance, GuardPro can also provide your company with access to any number of specialty policies that are needed to fill gaps in coverage. Whether you are looking for workers' compensation insurance to meet state minimums or business auto coverage that will cover all hired, rented, and personal vehicles, our friendly and experienced staff can help you find the carriers and policies that are right for you.
We're Here to Help
GuardPro believes that it is important to make this process as simple and affordable as possible, and that is why our agents are ready to answer any questions that you have online or over the phone at any time. We understand that each company has its own unique hurdles to overcome, and we are ready to invest time and energy into this process so that you do not have to.
General Liability Application
Download our General Liability Application (pdf)
Related Videos
Here are some useful videos regarding security guard general liability insurance.
What's Needed to Obtain General Liability Insurance
A reputation you can trust.
4.7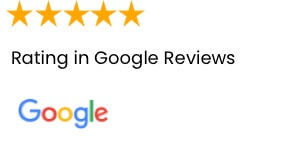 I always felt like insurance was a commodity. Brokers and agencies come and go and there is no huge difference amongst them. Once we signed on with GuardPro we realized how wrong we were! Whether its safety and loss control, Osha compliance our claims evaluation the staff at GuardPro was there to help. We now know that the grass was greener on the other side!

We are proud to be partners with GuardPro. My Program Director, Mr. Craig Mount, has not only knowledge of the security industry but is first-rate with responsiveness to all requests.

When it comes to obtaining insurance coverage, GuardPro is the only company we trust. They provide all the services, to fit our business needs. Their level of quality, competence and professionalism is unmatched!
The trusted leader of choice for over 25 years!
GuardPro is the leading provider of security guard insurance and backed by a team of experts that work together on your behalf.