Commercial Auto Insurance
We offer a full-line of auto insurance for your security company including auto liability, uninsured motorists liability, medical payments, non-owned automobile liability, hired automobile liability, rental car coverage, and more.
Complete business auto insurance for your security company
If you have recently set out to protect your security company with insurance, business auto insurance could be an important component of your overall coverage. Whether you are using private vehicles over the course of duty, hiring vehicles, or have decided to purchase your own fleet of vehicles, this type of coverage could keep your company's assets safe in the case of a devastating accident or even a minor fender bender. Here is a look at the types of coverage that you can expect if you go through any one of our carriers that boast top ratings from A.M. Best.
Coverage Types:
Automobile Liability
Provides protection against financial loss from claims or suits for Bodily Injury and/or Property Damage arising out of your ownership, maintenance, or use of vehicles.
Uninsured Motorists Liability
Protects insureds who are not contributorily negligent against bodily injury caused by negligent uninsured motorists.
Medical Payments
Provides coverage for any Medical Expenses involved for any injury caused by a Vehicle.
Non-Owned Automobile Liability
Covers liability for the use of non-owned automobiles in your business. An example would be an employee using his/her own car on an errand for you.
Hired Automobile Liability
Covers liability for the use of hired automobiles in your business.
Rental Car Coverage
Provides reimbursement for cost of renting a replacement vehicle while your vehicle is being repaired after a covered loss.
Coverage Specifically for Security Guards
From the use of a single personal vehicle to coverage when renting vehicles, even a minor accident can become a major financial disaster for companies that do not have comprehensive business auto coverage.  Much like policies for private drivers, this type of coverage will provide quick compensation in the event of any damage or minor injuries that could take place.  It will also help to reduce or completely remove some of the costs that could come along if a lengthy civil trial for personal injuries or damage to one's property begins to develop.
Unfortunately, not all coverage is the same, and that is why it is important to find a policy that will work for your own unique needs and budget.  This often begins with affordable policies that will provide adequate compensation for state minimums after injuries and damage to property have occurred.  We work with carriers that provide coverage throughout every state and also include options for high limits in the event of more severe accidents or injuries.
If you would like the peace of mind that your company is receiving the absolute best protection for any vehicles that are used, Symbol 1 coverage may be the right choice for you.  Symbol 1 policies provide excellent coverage no matter the type of vehicle that is operated or the ownership status of the vehicle itself.  From private automobiles to rented industrial vehicles, your company will be financially protected in the event of any accident.
A reputation you can trust.
4.7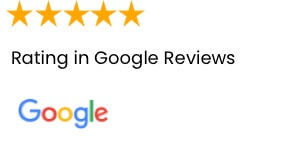 We are proud to be partners with GuardPro. My Program Director, Mr. Craig Mount, has not only knowledge of the security industry but is first-rate with responsiveness to all requests.

When it comes to obtaining insurance coverage, GuardPro is the only company we trust. They provide all the services, to fit our business needs. Their level of quality, competence and professionalism is unmatched!

I always felt like insurance was a commodity. Brokers and agencies come and go and there is no huge difference amongst them. Once we signed on with GuardPro we realized how wrong we were! Whether its safety and loss control, Osha compliance our claims evaluation the staff at GuardPro was there to help. We now know that the grass was greener on the other side!
The trusted leader of choice for over 25 years!
GuardPro is the leading provider of security guard insurance and backed by a team of experts that work together on your behalf.