California Security Guard Insurance
In California, security guards are required to be licensed by the Bureau of Security and Investigative Services (BSIS). As part of the licensing process, security guards must obtain insurance coverage. This typically includes general liability insurance, which covers damages or injuries that may occur on the job, as well as worker's compensation insurance, which covers medical expenses and lost wages for security guards who are injured on the job.
Security guard insurance policies may also include coverage for lost or stolen property, as well as protection against errors and omissions (E&O) claims. E&O insurance covers mistakes or oversights that a security guard may make while performing their duties.
It is important for security guard companies to carry the appropriate insurance coverage to protect themselves and their employees in the event of an accident or incident. It is also important for individual security guards to make sure they are adequately insured before accepting a job.
A reputation you can trust.
4.7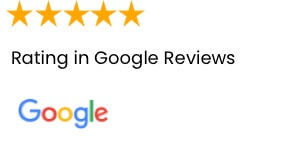 I always felt like insurance was a commodity. Brokers and agencies come and go and there is no huge difference amongst them. Once we signed on with GuardPro we realized how wrong we were! Whether its safety and loss control, Osha compliance our claims evaluation the staff at GuardPro was there to help. We now know that the grass was greener on the other side!

We are proud to be partners with GuardPro. My Program Director, Mr. Craig Mount, has not only knowledge of the security industry but is first-rate with responsiveness to all requests.

When it comes to obtaining insurance coverage, GuardPro is the only company we trust. They provide all the services, to fit our business needs. Their level of quality, competence and professionalism is unmatched!
The trusted leader of choice for over 25 years!
GuardPro is the leading provider of security guard insurance and backed by a team of experts that work together on your behalf.