MEC to Metallic
We can help you choose from and understand a spectrum of health plans to find the best solution for your specific needs. We offer unique options including minimum essential coverage (MEC), minimum value (MV), and metallic level plans (bronze to platinum). Our program is managed under a single administrative platform and a single risk umbrella with an A-rated carrier.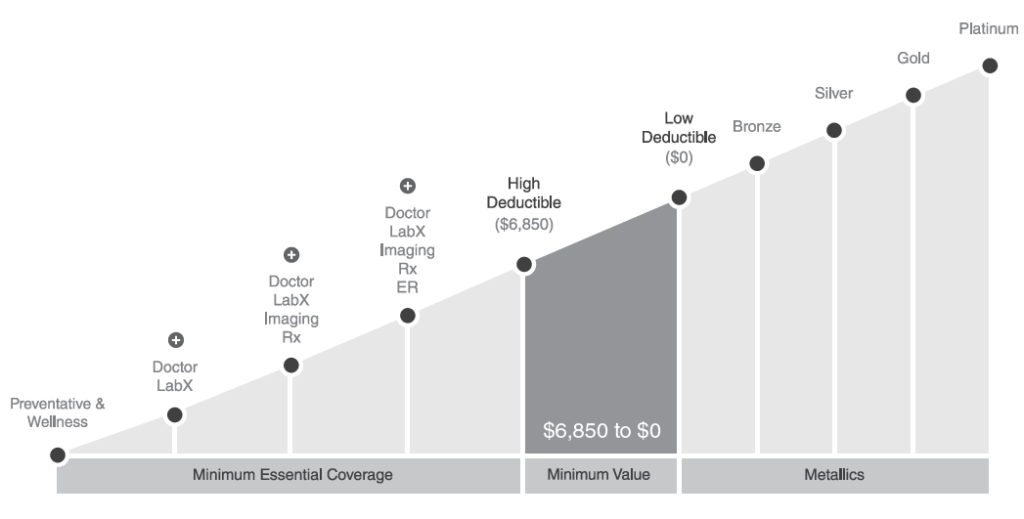 MINIMUM ESSENTIAL COVERAGE
Our variety of minimum essential coverage options include preventive and wellness only ACA compliant MEC plans as well as options that include doctor visits, lab and x-ray, prescription drug, imaging, emergency room, and outpatient surgical benefits.
MINIMUM VALUE
Offer multiple plans that meet minimum value (MV) with options that range from a $0 to a $6,850 deductible. There are no health questionnaires, underwriting, or participation requirements.
METALLIC LEVEL PLANS
You can also choose to offer qualified metallic plans that meet bronze, silver, gold and platinum levels as part of this offering. We have multiple networks for you to choose from.
Employers with 50+ employees are especially interested in these solutions or have already implemented a MEC/MV solution but can expand their offering with additional options.
For more information contact:
John Dudek
(949) 421-3543
jdudek@vpisrisk.com