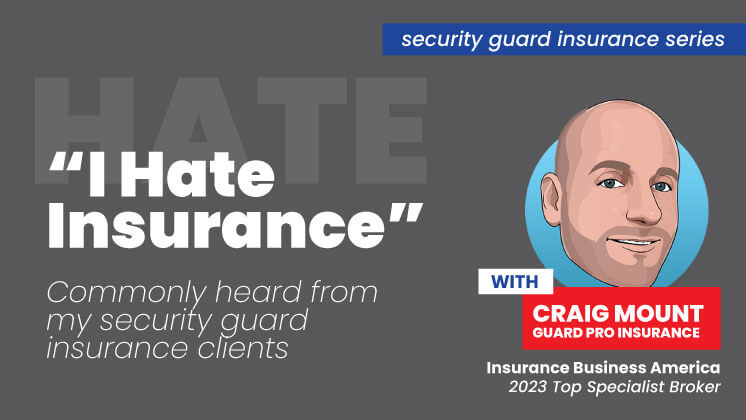 This is a very common phrase that I hear from prospective clients. My question to them is:
Do you actually hate insurance or do you hate the chaotic process that you have accepted as "normal"?
Concerns from clients typically include:
The fear of not knowing what is covered and not covered.
Proposals were presented at the last minute.
Relying on "hopium" by shopping the market and hoping for the best coverage & premium.
What to look for in a broker to make insurance more palatable:
Use one insurance broker that you trust. You can actually save money on insurance by having one insurance broker handling all lines of insurance.
Interview and choose a broker that knows your industry.
Pick a broker that insures many other companies similar to yours.
Choose someone who has long-term relationships with all the insurance carriers that write insurance coverage for your specific industry.
Make sure the broker gives you a timeline at renewal. You need to know what to expect throughout the process.
Look for a broker that makes themselves accessible for phone, text, email, or zoom calls.
Use your gut and make sure you "connect" with your insurance broker. This will be a long-term relationship and if you do not like your broker during the interview process, trust your gut and move on.
In today's specialized world, you will save time, headaches, and possibly thousands of dollars by changing the way you think about the insurance process. Stop shopping the markets by calling a bunch of brokers to throw mud against the wall to see what sticks.
Give your ONE insurance broker all of the information they need to sell your account to the underwriters. Your communication with your insurance broker can really reduce problems for you in the future.