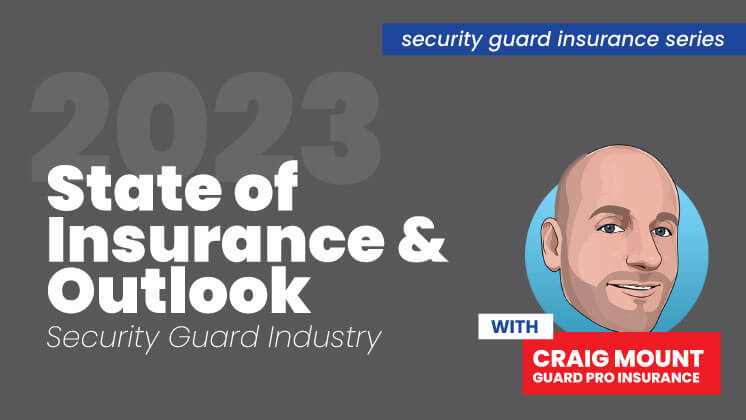 The combination of rising inflation, cost of claims and nuclear verdicts,  has caused carriers to reduce their exposure by limiting the type of guard contracts they'll cover, increasing their rates or simply leaving the security industry altogether.
In my experience, when markets become more difficult,  most insurance carriers limit their insurance policies to the point that they no longer serve the client and severely handcuffs guard companies in sustaining or growing their business revenue.
Listed below are the changes I've seen this past year:
Umbrella or Excess Liability Limits: Insurance carriers are reducing exposure by reducing the limit they will provide on excess policies. In today's market, I see most carriers maxing out their excess/umbrella limits at $5,000,000. In addition to limiting the max limit, they have increased the premium per $1,000,000 of coverage provided
General Liability Exclusions Added: Due to insurance industry losses from events, i.e. Las Vegas shooting & Astroworld, the vast majority of  insurance carriers have added an exclusion on their GL policies. Most carriers added exclusions for crowd control & special events with attendees above a specific number.
Commercial Auto: Due to losses, many insurance carriers have stopped providing quotes for security guard fleets. In addition to a limited auto market, the premiums have skyrocketed due to claim severity and cost. I have found it to be best to combine the auto fleet insurance with the same carrier that controls the GL or WC coverage.
These are just some of the major changes I have seen in the guard insurance industry this year. Gaps in coverage are most prevalent for guard companies when insurance carriers decide to limit the carrier exposure by reducing coverage and adding specific exclusions.
Are you wanting an audit of your current commercial policies to see if there are any gaps in coverage that you are unaware of? Or are you simply wanting to double check to ensure all the companies' exposures are covered.