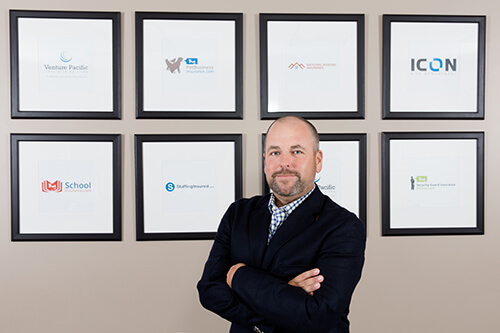 President
Curtis received his B.S. degree from University of Arizona, majoring in Political Science. He has been involved in and surrounded by insurance his entire life being a second generation Insurance Broker. He began his career officially in September of 1997 when he decided to help Jim found Venture Pacific Insurance Services from ground up. Venture Pacific quickly became one of the quickest growing independent insurance brokerages in Southern California. His core area of practice is in construction related risks, the security guard industry and Ready Mix Concrete and Material Dealers. He has been integral in the development of alternative risk solutions such as captives, large deductible programs and Self Insured Retentions for Middle market risks.
Curtis is currently the President of Venture Pacific Insurance and is primarily responsible for the day to day operations and future growth of the company.
Curtis currently resides in San Clemente with his wife and two children. He is actively involved in the community through charity work and his children's athletics.